Dressed Up Waves
Begin by washing hair with DALLAS Biotin Thickening Shampoo and Conditioner.
Towel-dry hair, then squeeze one pump of TWO-WAY MIRROR Smoothing Oil into hands and spread evenly onto ends of damp hair.
Power dry hair to get most of the moisture out, then spray SAIL Soft Wave Spray all over and begin to section hair for a blowout. Then, blow hair out with ROUND BRUSH #2.
Once dry, spray TROPHY Shine + Texture Spray to keep the volume, shine and texture.
Once hair is set and styled, slide two R+Co Pearl Bobby Pins into one side, hiding the gold parts under the hair.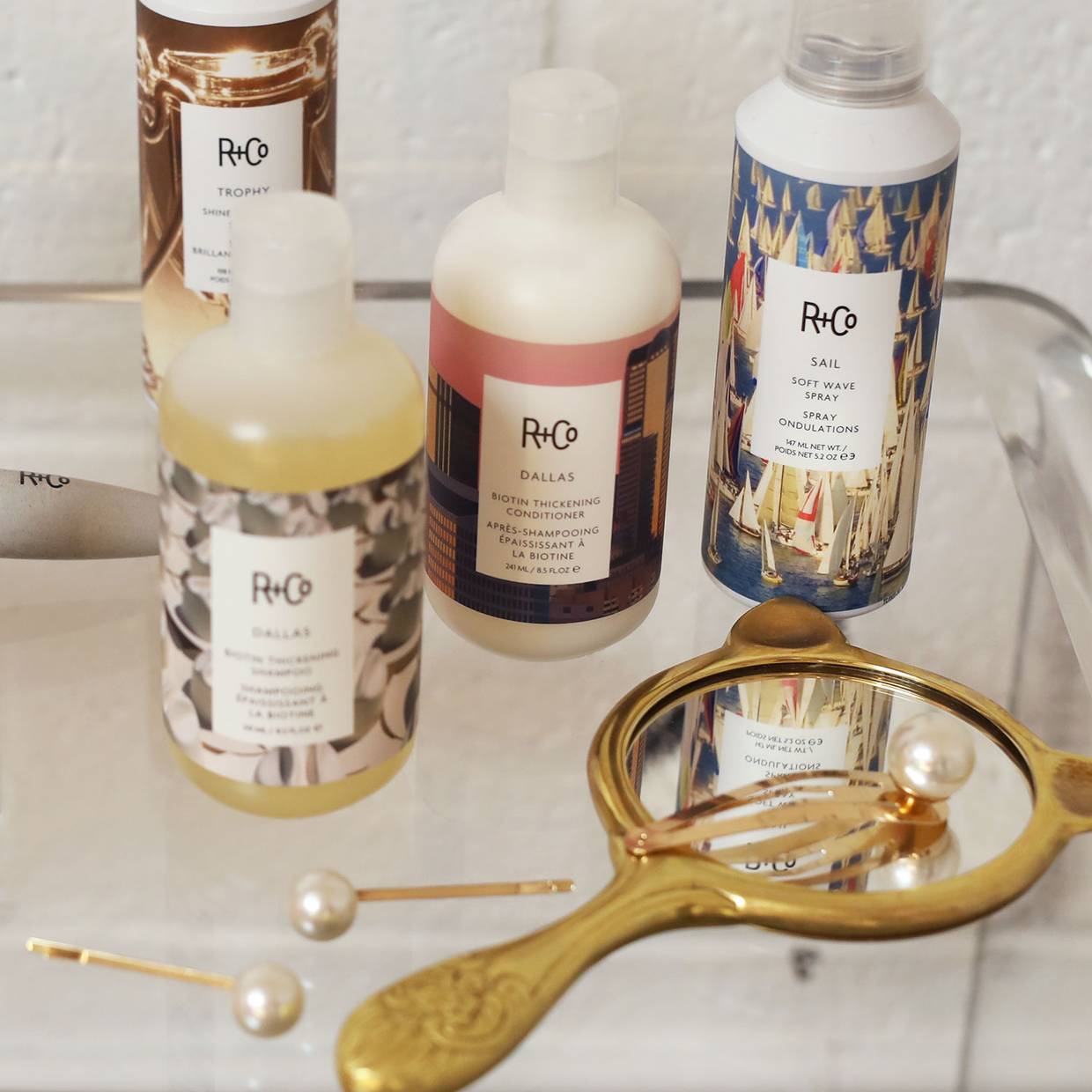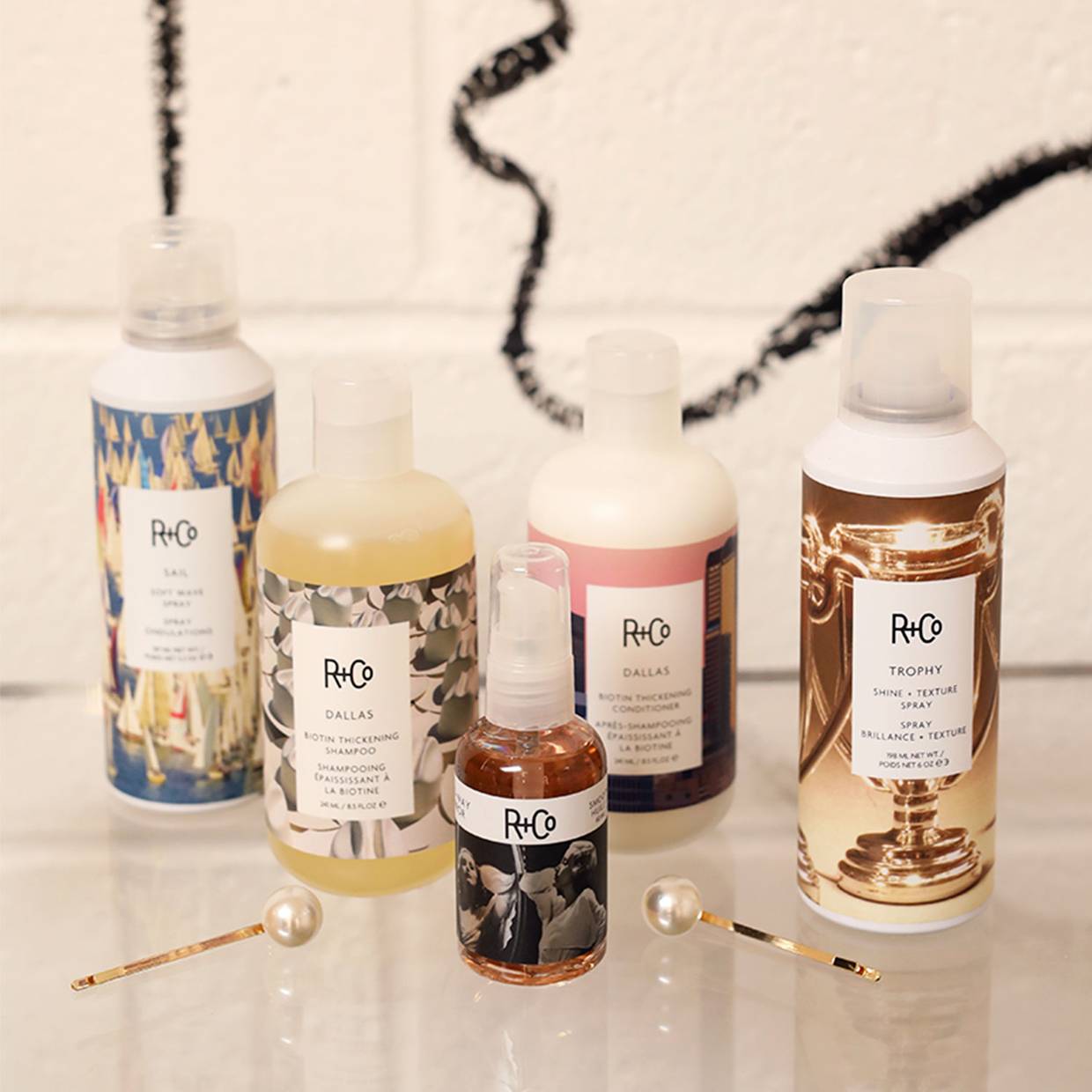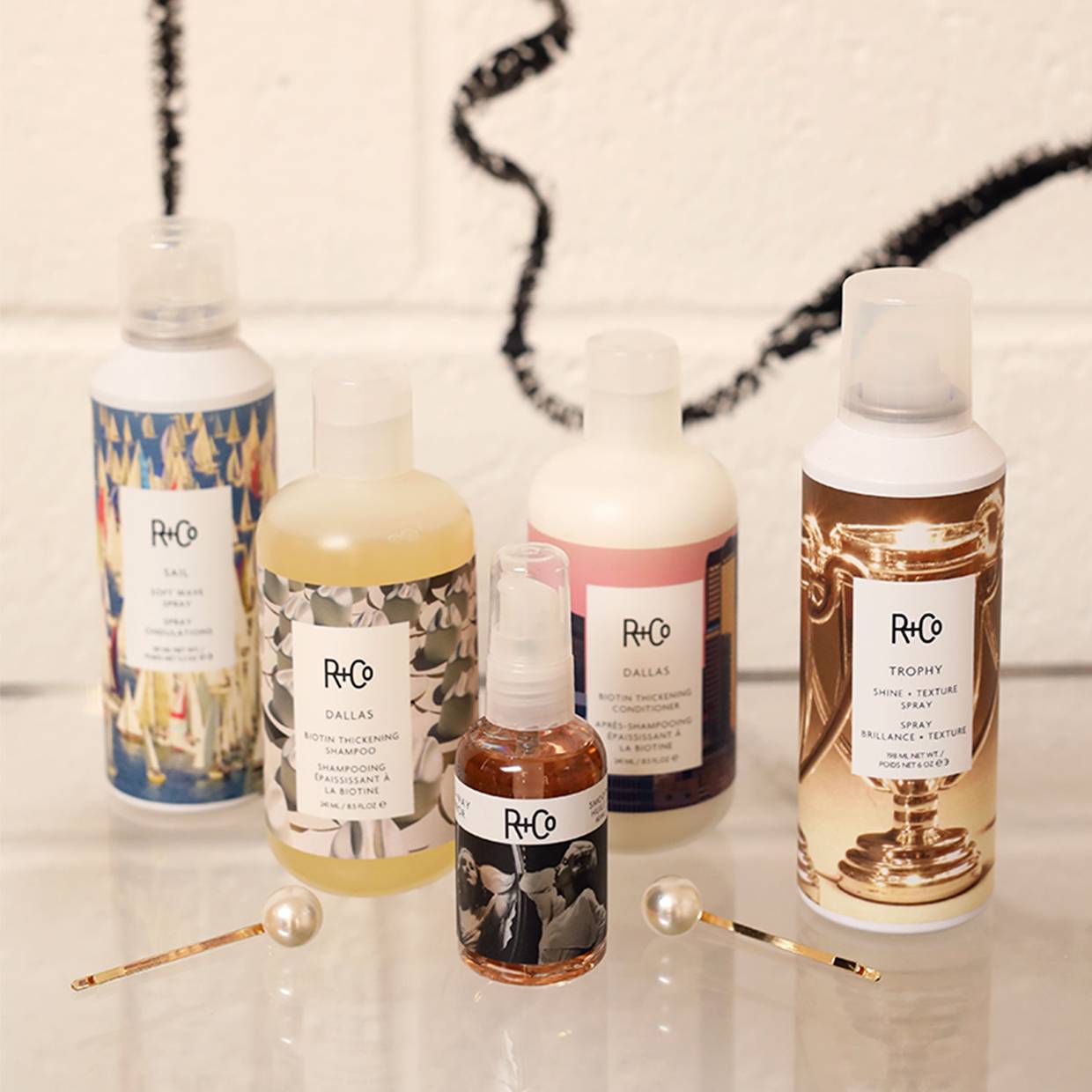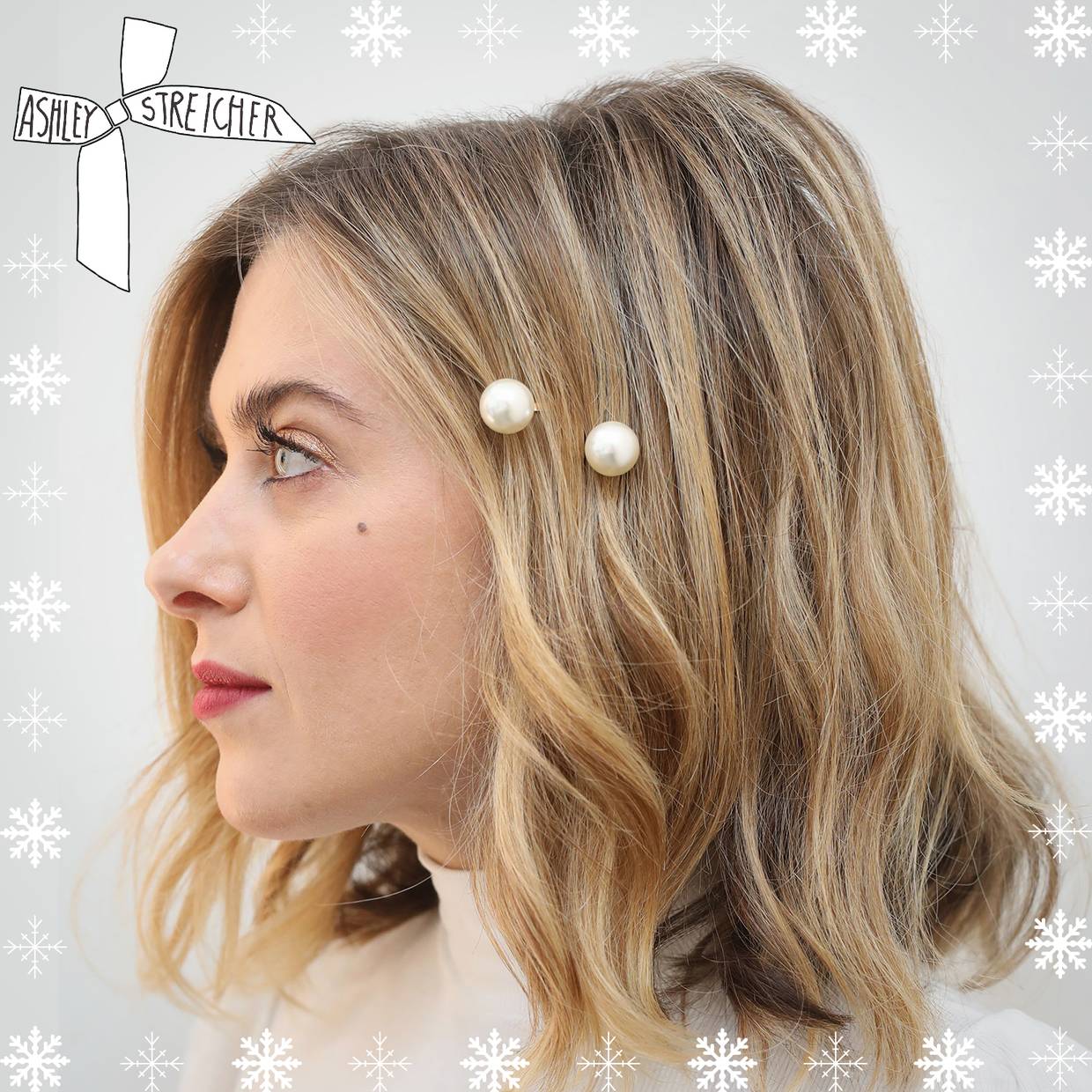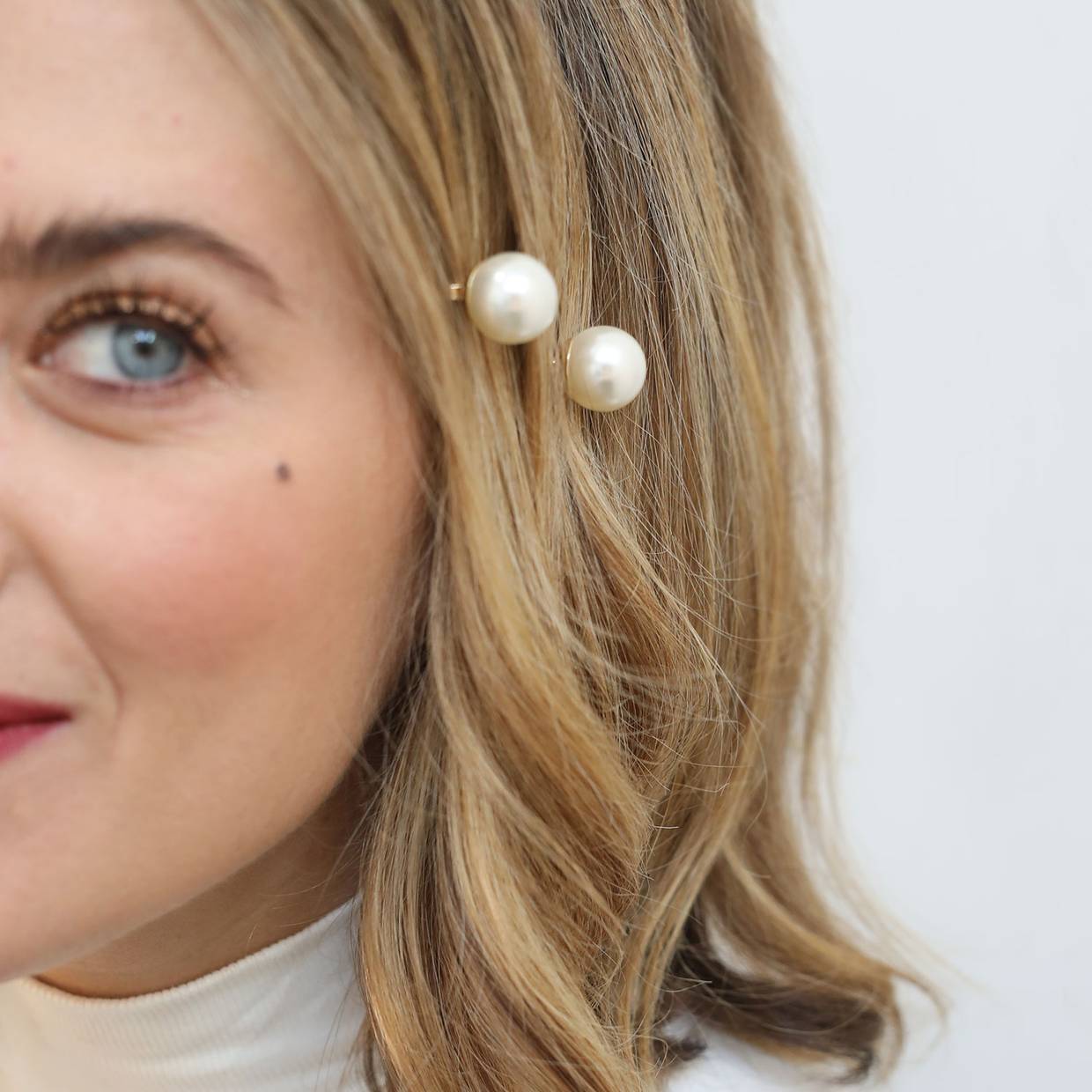 Shop Dressed Up Waves Products